The Plant-Based Revolution
Gourmet cheese alternatives, barbeque-ready hot dogs and sausages alternatives, mushroom "scallops"; everywhere you look on our shelves you'll find plant-based alternatives to some of your favorite foods. Read on to learn more about how we source these innovative new products, and hear from some of our favorite plant-based suppliers!


"I think when you think about plant-based, there are certainly going to be headwinds that can stunt the growth, but I do think that ultimately speaking, plant-based will continue to grow. I think the actual product makeup will become more and more important."
Parker Brody, Former Senior Global Category Merchant, Whole Foods Market
In-depth on Plant-Based Sourcing
An Interview with Former Senior Global Category Merchant Parker Brody
Whole Story: Who are you and what do you do?
Parker Brody: I am Parker Brody, I'm the Senior Global Category Merchant for a handful of the refrigerated plant-based foods categories. I'm on the dairy team within grocery, and I manage plant-based milk, plant-based protein, plant-based cheese, and then refrigerated dips and flatbreads.
WS: What originally drew you to this corner of the purchasing world?
PB: I think in general I've always liked the philosophy of buying and getting to dive into what a consumer is looking for on a day-to-day basis, but natural food is by far my favorite. It's such a unique experience to be on the cutting edge of what is new in the world of food, and with Whole Foods Market, we are really empowered to take chances in categories. So I've really enjoyed the experience; it's really allowed me to expose myself to the creativity that can be involved in picking and choosing what's on the shelf.
WS: What's the weirdest and most surprising plant-based product that you encountered?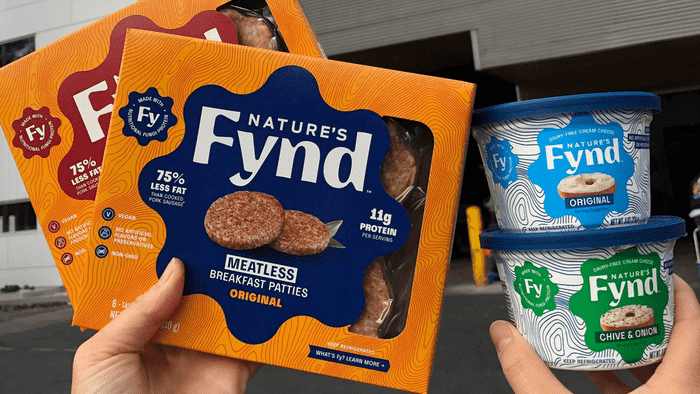 PB: There's a number of things out there. I think what we're starting to see more and more of is the use of fungus, and fungi as a protein source. And we recently launched one in about four or five of our regions from a brand called Nature's Fynd. And it's a novel protein called Fusarium strain flavolapis, and it was found in Yellowstone. Took a bit for our Quality Standards team to really delve through, is this something we're okay with? And ultimately we decided it is. That it's sourced from a naturally occurring microorganism, and it possesses these qualities that are an efficient protein. And because it's a fungus, I believed by Nature's Fynd that it is replicable. Because you basically pick some off and it, you know, continues to grow. So that is, in theory, one of the weirdest products that I've tried. I think it's a really unique concept.
WS: How do you connect to the work that you do on a personal level?
PB: I think it's been sort of a self-fulfilling prophecy in some ways. I didn't choose these categories. I came into the role, and these were the categories that I took over when I came in. But it's been something that has continued to ignite more and more passion within me, about understanding all the things that go into plant-based foods in general, but what's creating the growth in the category. I think ultimately the movement has taken hold because of people's concern about the future and how can help in our everyday life?
WS: How has the world of plant-based products changed over the last decade or so?
PB: I mean there's no secret, it's growing rapidly. And I think Whole Foods Market was at the forefront of that, mostly because of a strong loyalty from our vegan and vegetarian shoppers. I think when people and consumers think of Whole Foods Market, they think of gatekeepers to what is a qualified product. They know our minimum standards to get on our shelves. I think there's a level of trust in the plant-based segment, specifically, that customers have in us. Plant-based has become the new buzzword, right? We've seen many over the years, whether it's paleo or keto, or other diet trends. Plant-based is now in that category; is it something that's going to be around forever? Is it a buzzword for right now? Is it a diet trend? I think it's a combination of a lot of things. People are looking at plant-based diets, and they are seeing them as holistically for themselves, picking and choosing who are the brands and the products that we want to work with, to make sure that that comes to life I mean, the growth of the industry has been exponential in the last few years, because of this consumer perception. As an organization and as my position dictates, we are in some ways the gatekeeper to how people perceive this category. Our mission is to continue to nourish people and the planet, and we take that very seriously. We want to make sure that we are taking all of these things into account when we decide what goes on a shelf.
WS: What do you look for in a new supplier in order to assure that they'll be a good fit?
PB: Looking at the product specifically, what is the ingredient makeup? Do we approve everything that's in the product? If it's a novel protein, working with our Quality Standards team to say; is this something in line with our standards, or do we need more data?
WS: What does the future of plant-based products look like?
PB: From a personal standpoint, I think that the plant-based sector growth is here to stay. I think that we're going to certainly see a plateauing and we're certainly going to see a shaking out of brands that can last and brands that don't. And I think when you think about plant-based, there are certainly going to be headwinds that can stunt the growth, but I do think that ultimately speaking, plant-based will continue to grow. I think the actual product makeup will become more and more important. Just like in a non-plant-based food, things like organic, things like pasture-raised, things like grass-fed, those become important differentiating factors to how consumers perceive health. I think the same will happen in plant-based, where you start to eliminate fillers, you start to eliminate gums and coagulants, and you start to eliminate processing agents where it becomes more and more of a whole food. Using high-grade technology, but using it in a way that allows products to be created in a simpler way. That, I think, we'll continue to see more and more of in the future.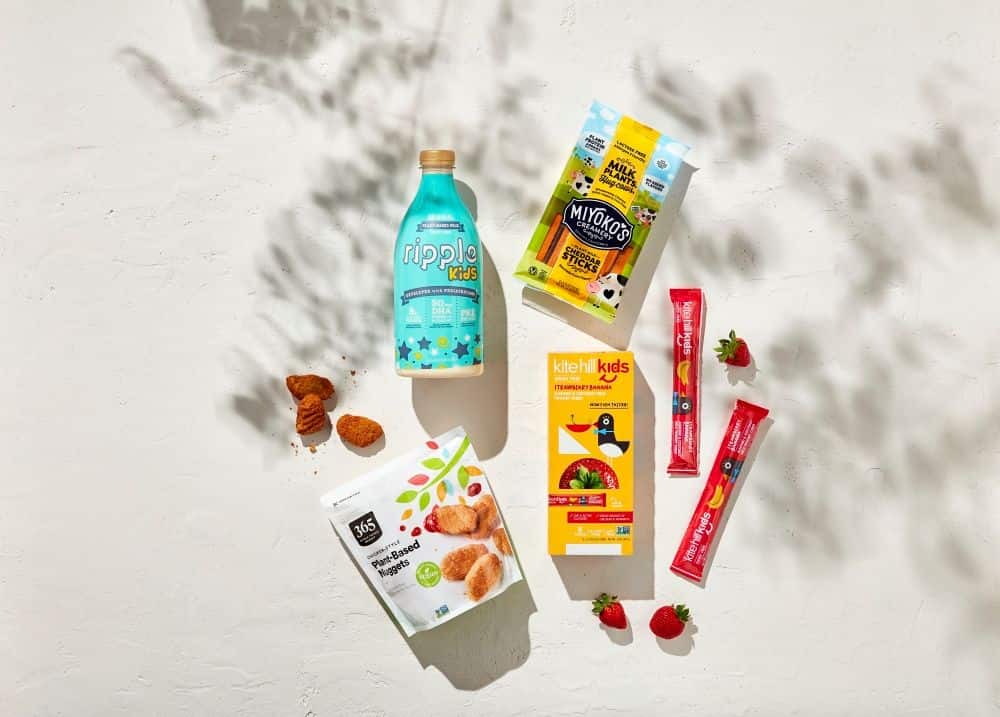 WS: What gets you up out of bed and going in the morning?
PB: It might be cheesy to say, but; the mission of Whole Foods Market. I think that we do an amazing job here of pushing that from the ground up. I think over my tenure here, I've seen a lot of change from a leadership perspective, and I don't mean that internally; I mean, when I started, Whole Foods was a publicly-traded company, and it is now part of the Amazon family, which I think is great. And I think that throughout that change, one thing has remained very constant for me, and that's the culture of the people in this organization. And that is something that continues to tick for me every single day. I've been fortunate enough to be a part of that for about six years now, and that is honestly why I get excited about coming to work. I feel like we do have the ability to make change, and as an organization, we've proven that over the years, and I think with the power of Amazon, we're even proving that we can maybe do that in a larger way.
Producer Profile: Minh Tsai of Hodo Tofu
Whole Story: Let's just start with the easiest thing which is, who are you and what do you do?
Minh Tsai: My name is Minh Tsai. I'm the founder of Hodo Foods. We essentially make plant-based food. I started out launching a tofu business nearly 20 years ago that I've evolved into this very exciting new space called plant protein. And so, here we are. We've been with Whole Foods for probably 15 of those 20 years
WS: Where did the inspiration for Hodo came from and how did you get started at that first farmer's market?
MT: I started out thinking, during that era of the rising artisan movement and farm to table, to make a better something. There was better chocolate, better olive oil, better cheeses, better coffee. You know, from the source, organic. That was the movement where I started my tofu business at the farmer's markets. It was a really amazing time in the Bay Area. It was a time where chefs were super interested in producers. And ingredients sourced from Hodo Foods, or Niman Ranch, or Cowgirl Creamery or what-not. It was during that era that I started to make what I thought was the best tofu – reintroducing this mystery food to the consumer. How we evolved over the last decade is essentially by listening to the consumers, using the farmer's markets, and working with Whole Foods. Really understanding what they want and giving it to them. What's consistent over the years, for us at least, is that they want something that is super yummy. Whether they're a plant-based eater or not. They just want delicious food. We strive to give them that from a flavor and texture standpoint. The second thing we know that our consumers want is convenience. Something they can heat and eat. Something they can just open the bag and eat cold. Something that's super versatile. Something they can throw in a salad, a stir-fry, what-not. That's the part that we always think about when we make it. The last part is on the ingredient and the health side. We're not at a size where we're going to save the world, or we're going to save the environment. Because that takes so many people to do. For us, it's really like "we believe this is going to help the environment because we used organic ingredients and very little processing." We trust the consumer to make those choices. Because we know that they're conscious and they're looking for it. We try not to go out of our wheelhouse; delicious, convenient, good for you, with minimum processing. We've been at it gradually over the years, following the evolution of the space. Because the space is still evolving. We don't know where it's going to end up. We play within the space, and we do our discreet part within that space.
WS: But why did you choose tofu as the product that you were going to bring to that sort of discussion?
MT: I think there were two main reasons. I think one is because I loved it. I grew up eating tofu in Asia, and I just couldn't find that quality here. It's, "wow man, I got to make some, I know I can make something that I grew up eating. I know I can make something that's going to blow people's minds away." I think the second reason, it's more subtle. Essentially, I really wanted to show people that they didn't know tofu. That I can educate them about what it really is. Because it was kind of sad that this amazing food has thousands of years of history and innovation in Asia, and it's being seen as a commodity here. Right? And people didn't know what to do with it. How to use it, what it is. So, there were a lot of opportunities for me to educate the consumers. And even the chefs. And I think that's one of the beauties of our company. Is this amazing collaboration between the chefs and me. That led us to Chipotle, to Whole Foods Market, to Michelin Star Restaurants. It's so seamless. And it's still continuing at a larger and larger scale. That is the very unique story of Hodo; the education, the collaboration, and the reintroducing and evolving a food that's been around for a long time. If you look at the most recent launches of our Mexican crumbles and all-day egg scramble, those are really what the consumers are looking for. The way I describe those products is; we take 2,000 years of innovation and we add on to it. To modernize it for today's consumers.
WS: Can you speak to the advantage of being a company that focuses on one product made excellently? What advantage to you as a creator in staying focused and innovating in that slightly smaller space?
MT: I think there is a personal desire to see the endless possibilities with this ingredient. Because of its history. Within the tofu and soy-based category there's just so much room to innovate still. The second one is really on the business side. I believe that a lot of plant-based food will go back to soy. Staying focused on the minimum processing, staying focused on just deliciousness; there's already plenty of stretching room for us. We don't need to go into a completely new realm. At least not yet. Because our consumer really trusts what we produce. But we're also set up to eventually go into other realms. Like a soymilk drink, or other form factors. The scramble is actually our first sort of step outside of our category. We're playing in the egg category. People are excited about a scramble that they can use. It still has a tofu base, it's just in a new space.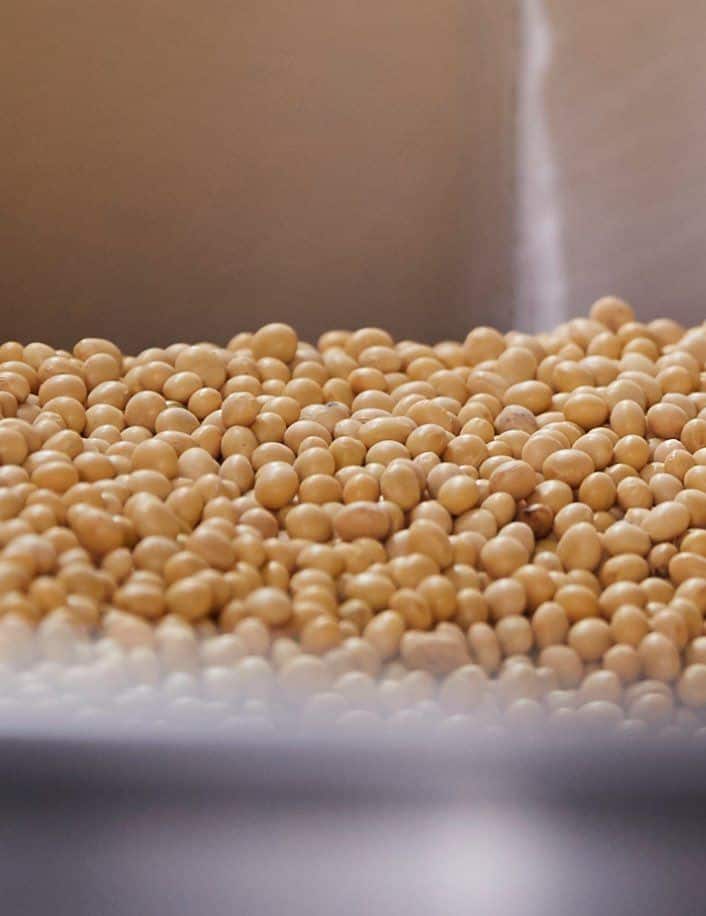 WS: Why is it a foundational part of your philosophy to continue to make a minimally processed product?
MT: I think it's a function of my own eating habits. I try not to eat a lot of processed food. So that's a really important part of the ethos. Eating as close to the source as possible. I think the second part is that I'm all for trying to save the environment and the planet with plant-based food. Big time, right?
So I also want to make sure that whatever we do at Hodo, whether we go into another source of ingredients and whatnot, we want to make sure that those ingredients don't go through the type of processing that may have a detrimental impact on the planet or our health.
WS: To try and tie all those threads together, how would you simply define the philosophy of Hodo? What is your mission and purpose in the world?
MT: I think it's pretty simple. We just want to make delicious food that's convenient, that you crave, that's good for you. It's as simple as that. And we've succeeded just through our own innovation. We are a product of our time, but we are also following our own path.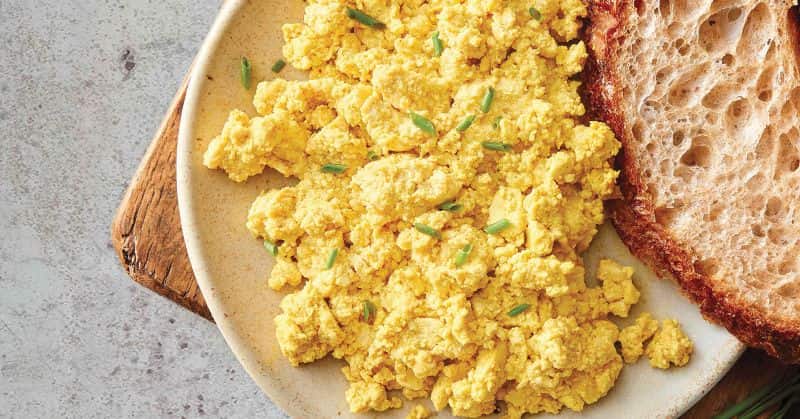 WS: And so, what role has Whole Foods played in helping you to build your business and evolve your company?
MT: I think Whole Foods has also evolved quite a bit since the beginning of our relationship. We started out with the local sourcing program. Then we went to different regions. I think it's been six, or eight years since we launched nationally. I think one of the best retailers that we've worked with has been Whole Foods Market; it's really just collaboration. A few times a year we would introduce ideas and innovations, and we'd get feedback. The scramble is a perfect example of that. Here's what Whole Foods Market consumers want. Here's what they expect from Hodo; from an innovation standpoint. There's no other collaboration like that.
WS: What are your hopes for the future of Hodo and the relationship with Whole Foods and your products.
MT: I think Whole Foods Market is critical for our innovation, to bounce ideas and innovation off of. That is just super precious for us, and it's critical for our future. Because we make everything ourselves, because we work with so many amazing ingredient suppliers, for our business to be sustainable, we need to grow very incrementally. We're not going to grow 100 percent year over year. Because that's not sustainable from a human resource or ingredient sourcing standpoint. Whole Foods Market allows us that space where we grow together. We expand the set gradually. That's exactly the type of growth that we want. I hope Whole Foods Market continues to give opportunities to companies like ours that innovate, and want to collaborate. Whole Foods Market has played such a critical role, not just for startups but in innovation in general. I cannot think of another grocer in the natural space that does that.
Producer Profile: Miyoko Skinner of Miyoko's Plant-Based Creamery
Miyoko Schinner: Hi, how are you?
Whole Story: Doing well! Can you introduce yourself? Who are you and what do you do?
MS: I'm Miyoko Schinner and I'm the founder and CEO of Miyoko's Creamery. And what we do here at Miyoko's is we make cheese and butter out of plant milk instead of animal milk using traditional cheese-making techniques; age-old processes using fermentation and natural bacterial activity to transform plant milk into cheese and butter. I'm a serial entrepreneur! I've been starting vegan companies since the mid-1980s.
WS: Where did the inspiration for Miyoko's come from?
MS: As a long-term vegan who, prior to going vegan, absolutely thought that the good life meant a beautiful cheese board, a glass of wine and a baguette, I have been on a lifelong quest to figure out how to make cheese worthy of a cheese platter. How do I make a beautiful wheel of cheese worthy of taking to a party and sharing with friends? And, over the decades I started all these companies and wrote cookbooks, but for some reason I never conquered cheese. And so, in the 2000s I finally said, enough is enough, I'm not getting younger. I've got to figure this out. So, I really spent a lot of time in the 2000s learning about cheese making, and then trying to apply that science to non-traditional ingredients like cashews, oats and plant milks.
WS: How did you develop your first products?
MS: It originated from the research I started doing in the mid-2000s, and there are actually some YouTube videos of me making cheese out of soy milk from probably like 2005 or something. I started playing around with all of this stuff and it culminated in a book that was published in 2012 called Artisan Vegan Cheese. It was the first book published in the world that explored how you make cheese from plant milk using natural fermentation. I always joke that it was the book that launched a thousand vegan cheese companies because I know a lot of vegan cheese makers say they learned initially from that book. And then they explored and developed their own methods which I think is really exciting. As I went around on a book tour, people kept saying, "oh my god, I bought your book. I love it. I tried making the cheeses. They're such a hassle. Can't you just make it? I'd rather buy it from you." I had no intention of ever starting another business, but, by the time I heard the hundredth person tell me, "can't you just start another business," I finally just said, "if I don't do it, someone else will, so just let me try." And so I started Miyoko's in 2014, two years after the publication of my book.
WS: What were some of the challenges that you faced in the early days at Miyoko's and what did you do to overcome them?
MS:  The biggest challenge was how you make these products at scale. I developed them on my kitchen counter, and then I built a tiny little artisan facility making them in 40-pound batches, and that was like big. That was like "oh my God, we can make a 40-pound batch instead of an 8-ounce wheel, that's huge." But three months after I opened we got picked up by the local forager program in Whole Foods Market's Northern California region, and all of a sudden I had to up those quantities. That's when things started to fall apart because it wasn't a streamlined process. We were never able to fill our orders 100%. We were growing like 100% a year and eventually by 2017, three years after I started the company, in December 2017, our fill rates were 13%. So we were only filling 13% of our orders. The biggest challenge was how to actually scale this technology because we really didn't completely understand how the fermentation of these plant milks worked. It was different from yogurt. No one at that time was making fermented cashew products. It was really quite difficult to figure that out. We built a new facility that would be able to handle it and bought equipment to streamline the process. When we turned the machines on and made our first batch of cheese, it was an utter failure. The cheese came out like soup. It was never set up. It never coagulated. And we had to figure out, "oh my God, what's happening here?" Scaling that technology was absolutely the hardest part, but we finally figured it out. Today we fill orders and we're in a good place but it took a long time technologically because it was a new process that was very hard to figure out how to scale. Dairy cheese-making has a 2,000-year history. Cashew- or oat milk cheese-making, this is all new. We're trying to figure out how to do this stuff that took thousands of years in a matter of less than a decade.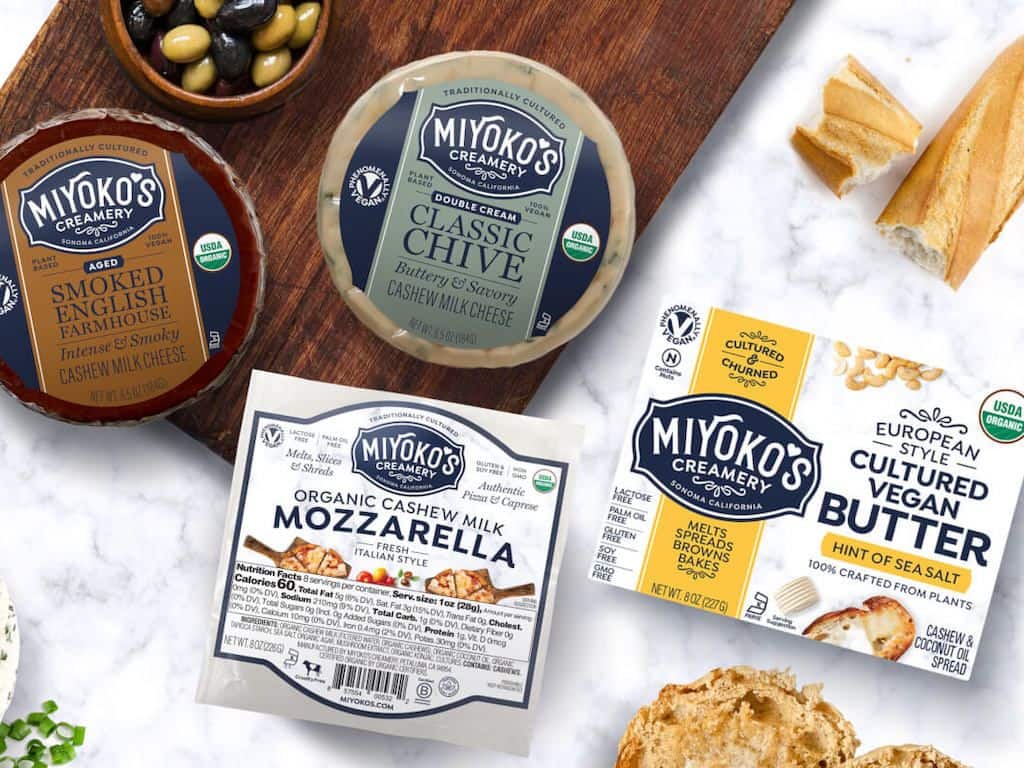 WS: Can, take me back to the early days of the company? What was the feeling that you had when you were just starting out?
MS: We were a very small company, initially. I had four employees, but we quickly grew to about 20 within the first six months or so. At the time, I felt like there were no constraints on what we could do. I felt like we could develop anything. There was just a lot of excitement about being on this team that was going to change the industry. We really had the sense of not only we could do anything we want, but we really wanted to bring beauty to the world. Every month we had a limited edition product that we made, that we sold online and in some retail channels, and distributors and retailers were willing to work with us in a very loosey-goosey fashion because the product was so new. 8 years later there are like a million competitors. Everyone's doing similar things. Everyone's got the next best and greatest product in the dairy cheese and butter space. Competition is very fierce now and of course, you have to be completely dialed in with retailers and distributors. I feel like there's a risk that we become too big and less innovative, less creative. The fine line that I have to walk every single day with investors, employees, and customers is how do we stay true to our roots, to our innovation and our artistry and craft, bringing beautiful food to people, and grow at the same time. My intention is to grow the company as the world's finest plant-based creamery; bringing beautiful craft, and delicious, artisan products. I never want to be just a CPG(consumer packaged goods) company just churning out masses of products at the lowest possible cost. That's not interesting to me.
WS: How do you want Miyoko's to be different?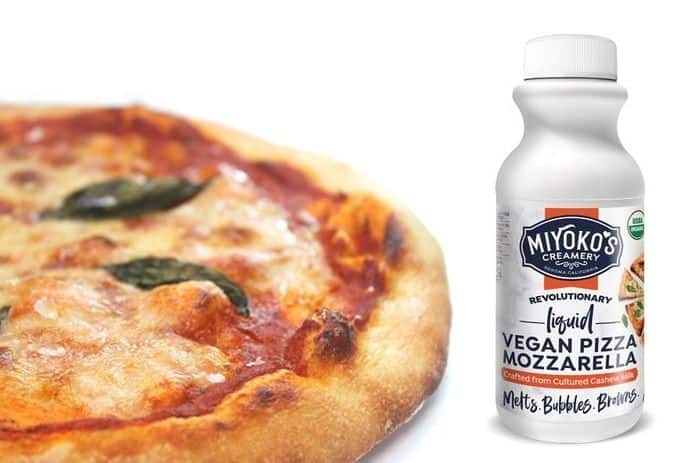 MS: Ever since the beginning, my goal has been to make products out of nutritious plant milks rather than oil and starch. We start out with ingredients that are simple and have nutrient value. We turn it into milk and then we craft cheese out of it. That's still our philosophy today. We truly believe that we want to be differentiated not only on the artisan or premium quality of our products but also in terms of ingredients and nutrition. We don't want an ingredient deck with a bunch of gums and starches and oils. That's my feeling. My goal isn't just to make cheese or butter for vegans; it's to provide a premium product for flexitarians and foodies. When they try a vegan product, they're looking for something that's healthy for them. Otherwise, they might as well just continue to eat cow's milk cheese. When they look at the oftentimes highly processed nature of some vegan products, they wonder; "why would I want to eat this?" I want to give them a reason to switch. In order to do so, I have to make a product made with as few ingredients as possible; made out of nutritious plant milks, using traditional methods of natural fermentation. And so that's our approach. It was that approach when we were starting out and it's even more so in our approach today. The difference today is that we're going beyond cashews and exploring new substrates. In food service, we have a liquid vegan pizza mozzarella that Whole Foods is going to start carrying that's cashew-based, and we have one that's launching in food service that's made out of watermelon seeds. Next year we're going to be launching the world's first cottage cheese that's made out of watermelon seeds, with 10 grams of protein per serving, because watermelon seed is so high in protein. So, our next iteration on many of our products will be with newer milk alternatives that have very high protein and nutrient density and we're beginning to understand how to coagulate these to turn them into cheese.
WS: What do you see as the company's mission?
MS: The mission is to create a world that's founded on justice, equity and the pursuit of happiness for all living beings. I want to create a food system that changes people's perception of animals, not as food, but as living beings with whom we share this planet. It comes from a place of compassion, from the heart.
WS: How do you think food can kind of help with that mission that you're talking about?
MS: There is already a lot of science around how some plant-based eating or plant-based foods can have a lower footprint and are better for the planet, but we actually call ourselves a compassion-centric company. What that means is that I think it's really important for the evolution of humans to evolve into being humane beings rather than human beings. If we start each day from a place of caring about others, if we care about animals, we will care about the ecosystems in which they live, and we will protect their ecosystems. We won't clear-cut rainforests like in the Amazon. If we protect the ecosystems, we'll protect the planet, and ultimately it protects us. It ends up being an act of caring for ourselves. It comes full circle. I think this is done through delicious food because food is what brings people around the table. When you make delicious food that's meant to be shared, and cheese is something that you don't just eat in front of your computer like a chicken nugget. Cheese is something you bring to a dinner party and you share with friends while you're in an active conviviality, while you're sharing conversation. The kinds of foods that we're making are designed to bring people together to create society, to create community. In my 30 years of being a vegan, everything I've done has been around sharing delicious food. I found that when I can share delicious food with people that's vegan, it opens up their minds and their hearts. Then they say, "wow, this is vegan? I had no idea! If I could eat this way I would go vegan." That allows me an opportunity to touch on the subject, I don't have to march in a parade and wave my banner and say you need to go vegan. I don't have to do that. I don't have to go to protests. All I have to do is bake some delicious cookies with my European-style cultured vegan butter or spread some cheese on a baguette and hand it to someone. If I can do that and I can touch hearts, I can open minds and I can have a conversation about why compassion is so important and why we need to put compassion into the food system.
Plant-Based By The Numbers
The Plant-Based Revolution
Plant-based protein – cooked & ready to eat!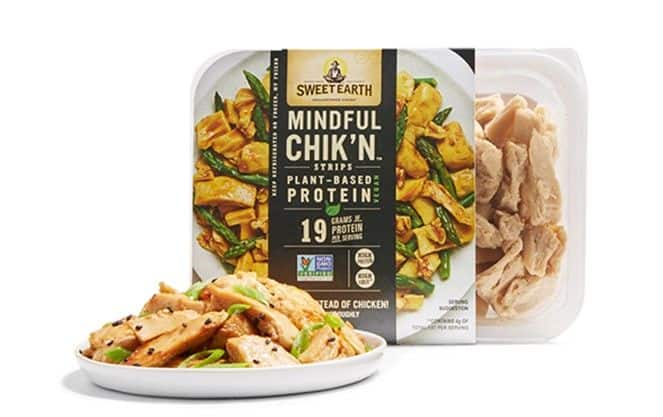 This velvety smooth non-dairy cream cheese alternative has a rich, subtly tangy and sweet flavor.
Premium plant-based milk – no added oils, fillers or gums!
The Jackfruit Company Pulled Jackfruit
A sweet & smokey blend of tomato and mesquite for delicious BBQ flavor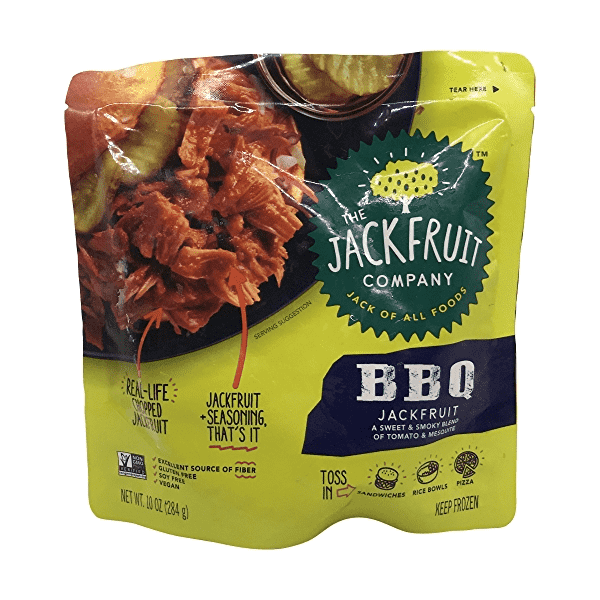 What's Next?