What In The World Is Regenerative Agriculture?
While the term "regenerative agriculture" can have many definitions, in general it describes holistic farming and grazing management practices that improve soil, enhance biodiversity and increase carbon capture. Also known as carbon sequestration, this process involves capturing and storing carbon dioxide in soil to help prevent it from entering our atmosphere. Ultimately, these efforts can create long-lasting environmental benefits such as positively impacting climate change. Working with suppliers, scientists, experts and other committed organizations, we're learning how regenerative agriculture can help evolve the growing, harvesting and producing of crops for food and other products. We are committed to supporting and elevating regenerative agriculture and the farmers and ranchers who focus on soil health. We're also taking action to help maintain the integrity of the term "regenerative" in the industry and for consumers. Everybody eats, and everybody can be part of the solution. We're in this together.
"The FAO at the United Nations has stated that we have 60 harvests left on this planet. That's because we continue to degrade and lose soil. When we think in terms of how our food system would look if it was regenerative, how our planet would look when we're regenerating our soils, our cropping systems would be much more diverse."
What is Regenerative Agriculture?
By Anne Marie Hourigan, Senior Team Leader, Agricultural Programs
Growing attention to soil health and the impact of farming systems on the environment has sparked an insatiable interest in regenerative agriculture. It's a rising movement and the term is popping up everywhere, including on our own list of 2020 food trends. Farmers, producers, academics, government agencies, retailers and other experts are taking a closer look at how to use land and animal management practices to help improve soil health and sequester carbon. Simply put, regenerative agriculture and regenerative are broad, umbrella terms for farming and ranching practices that aim to enhance soil health.
While there are different versions of regenerative agriculture, many agree that regenerative land management practices fall into five basic principles. These soil health principles, along with tools to measure improvement, represent the foundation of farming and ranching practices that help improve and regenerate soil health:
– Diversity & Biodiversity
– Minimize Soil Disturbance
– Living Roots
– Keep Soil Covered
– Strategic Animal Integration
At Whole Foods Market, we describe regenerative agriculture as holistic farming and grazing management practices that improve soil, enhance biodiversity and increase carbon capture.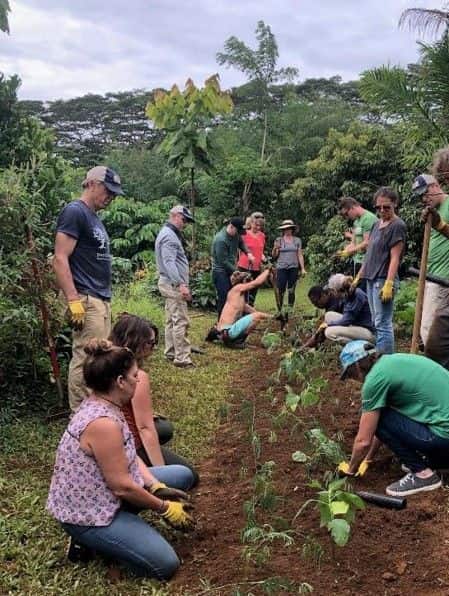 But the environmental benefits ­– or ecosystem services ­– don't stop there. In a regenerative farming system, plants absorb carbon dioxide from the atmosphere. The plant roots respire some of that carbon dioxide into the soil. The plant itself also breaks down into organic matter as it decays and integrates into the soil, becoming its own form of carbon storage. Increased soil carbon leads to healthier soil, cleaner air and so much more. By harnessing the power of photosynthesis, regenerative agriculture has the potential to impact water quality and quantity, microbial density in the soil, nutrient cycling, pollinator health and overall crop resilience.
Because regenerative practices help build healthier soils, farmers can not only grow healthier crops but they can also become less reliant on agricultural inputs such as fertilizers and pesticides. This in turn may reduce farming costs. As these farms become less reliant on agrochemical inputs, the ecology of the overall farm becomes healthier and more resilient, further reducing the need for chemical inputs. Thus, creating a virtuous cycle.
Although they may seem novel, regenerative practices are nothing new. Many farmers and ranchers integrating regenerative practices are simply adopting farming methods that were common before the Green Revolution — when the use of chemical fertilizers and other agrochemicals became widespread and contributed to degrading soil health. In fact, for centuries many indigenous peoples having been using their local knowledge of the land to apply intercropping and cover crops — practices we now refer to as regenerative. Other small farmers simply do not have the financial resources to invest in expensive chemical inputs. In many ways, these farmers have always been farming regeneratively, even before there was a term for it.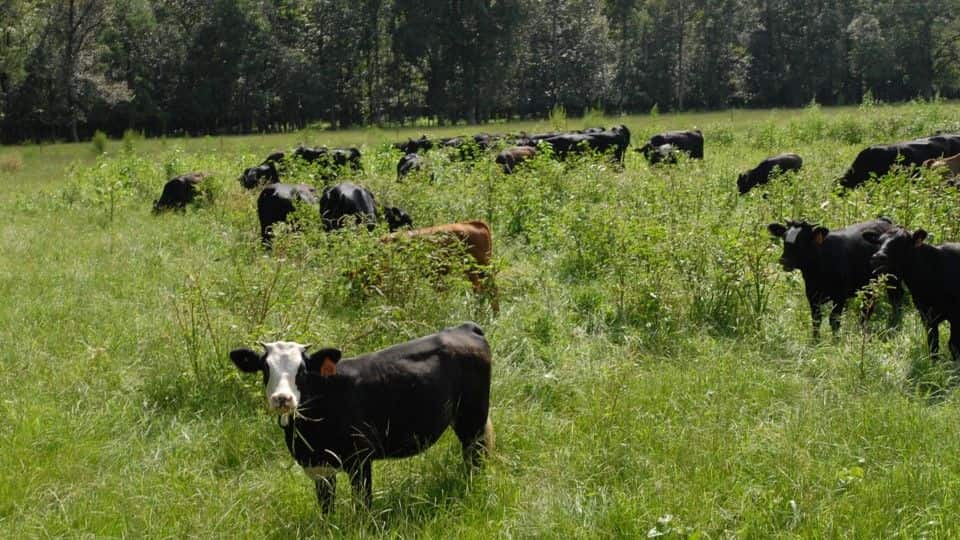 As an industry, the rest of us are just catching up.
Regenerative Agriculture is Trendy
Great Soil We Have Known
Soil isn't inert — it's a living, breathing organism! Check out some of our favorites!
5 Healthy Soil Practices: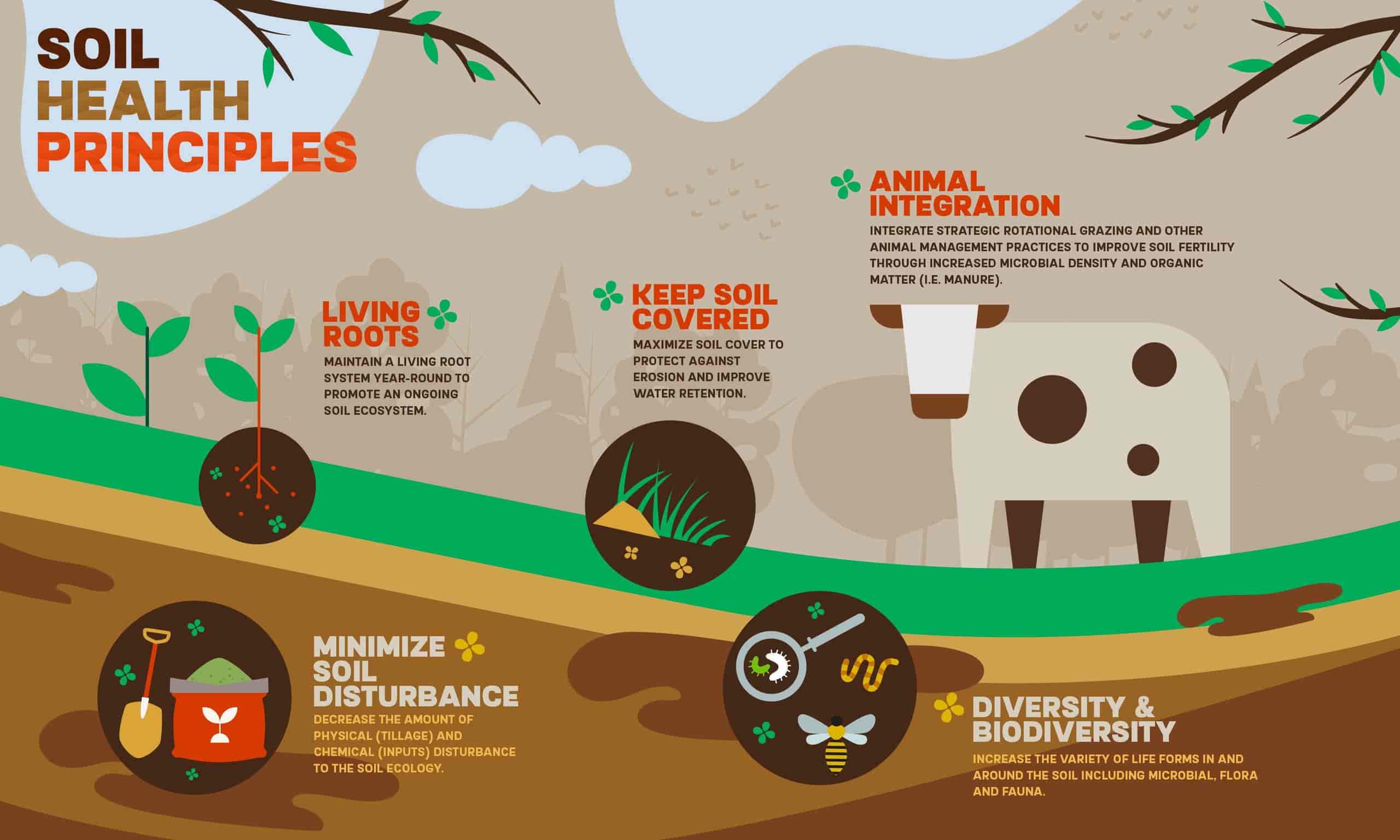 A Virtual Tour of Kauai Organics
See regenerative practices in action!
What's Next?