Cooking Up What Comes Next
Our experienced experts take their jobs very seriously, spending their working hours collaborating with scientists, researchers, farmers, fishermen, chemists, and industry leaders to create our Quality Standards that consistently push the envelope. These standards aren't static — they evolve constantly, just as we do. Because once we've raised the bar for quality, we're determined to raise it again. And again. In the end, the standards that most excite us are the ones we haven't created yet.
In this issue, you'll meet some of our intrepid group of Quality Standard experts who are always cooking up something new. Dig in and discover how these folks are driving forward new ideas and helping us change the industry — and the food on your plate — for the better.
"Knowing where our food comes from, how it was produced, who grew or raised it and how it tastes are all just fascinating to me. It is very much an honor to lead this team, and it's not a responsibility I take lightly."
Carol Medeiros, VP of Quality Standards
An Introduction to Carol Medeiros – Whole Foods Market's new VP of Quality Standards
Whole Story: Can you introduce yourself?
Carol Medeiros: My name is Carol Medeiros, I am the new Vice President of Quality Standards. While I've only been in my role for a couple of months, I bring 20 years of Whole Foods experience and a ton of passion for what we do.
WS: What do you think prompted the creation of this new role?
CM: Whole Foods Market is a mission driven company & has been focused on standards since the very beginning. Through our Quality Standards, we've influenced the way that food is grown and produced around the world. And we have the opportunity to do so much more. Quality, transparency & trust in food is now more important than ever to consumers! I am thrilled to lead the team to advance our mission in support of our Team Members, Suppliers, Customers & the planet for the next 40+ years.
WS: What has your "personal journey" through Whole Foods Market been?
CM: It's been a long & great journey! I have worked in the natural foods industry since I was 15 years old & I found my home working in the produce department at Whole Foods Market. I spent many years in Produce & Floral in a variety of jobs in the stores, regions & Global office, then shifted to help lead our 365 by Whole Foods Market store concept for 4 years. We had a small, nimble team that accomplished some pretty amazing things across the country. Most recently I oversaw Global Data Operations & Merchandising Project Management. It has been a lot of hard work! But many of my best memories & closest friends are thanks to Whole Foods Market. After 20 years with Whole Foods Market I jumped at the chance to apply for this role as working with growers, producers and certifiers has been the most rewarding work I have been a part of.
WS: How have our standards evolved over time? What has guided & inspired the development of new standards?
CM: Our Quality Standards are a huge part of what makes Whole Foods Market who we are. Our standards continue to evolve and expand as we learn more and the world of food changes. We listen to our stakeholders when developing new standards- farmers and suppliers, customers, certifiers and experts, some of who work on the Quality Standards team. The work to develop standards is deep, complex & varies greatly depending on what products we are looking at, but at the end of the day we are committed to do the work so customers don't have to.
WS: What is Whole Foods' responsibility in this space? Why do we continue to "push" on the food industry like this?
CM: One of our Core Values is: We Sell the Highest Quality Natural and Organic Foods. This is the backbone of our company culture. It is our responsibility to provide amazing food that tastes great & that our customers can feel good about. Our customers trust us & we take this very seriously when reviewing products that people put in & on their bodies. As new ingredients & food trends emerge it is critical that we research them. With challenges facing farmers & producers it is critical that we support efforts that have potentially a positive impact on people & the planet.
WS: How does the shift in consumer passion for these issues – care for the environment, animal welfare, social responsibility, etc – affect the work that your team does?
CM: Customer feedback is essential to our work! We strive to meet & exceed customer expectations in everything we do at Whole Foods Market, & Quality Standards are at the core. We collaborate with teams across the company to understand what our customers care about & deliver programs that align with their desires. That said, we also play a role in educating customers about new and emerging trends or practices that they may not be aware of yet. Whole Foods has always been a leader.
WS: How will Caitlin Leibert, the new VP of Corporate Social Responsibility fit into your org?
CM: I am delighted to have Caitlin on board as our new Vice President of Corporate Social Responsibility! She is joining our team after leading Sustainability for Chipotle for over a decade. Her focus areas include food waste, packaging, waste reduction & climate impact. Working across Whole Foods Market and with the Amazon Sustainability Teams she will lead key initiatives, defining and tracking goals to drive on-going, measurable progress.
WS: What are some of the things your team will be working on in the near future?
CM: There are so many exciting things in the works on the Quality Standards Team. Regenerative Agriculture is a big one! Regenerative Agriculture is a broad, umbrella term for farming & ranching practices that promote soil health. We have asked ourselves "What can Whole Foods Market do? What's our part in supporting regenerative agriculture?" and working with farmers, ranchers, soil health experts & others, we are developing a plan to do just that. Expanding our Sourced for Good program, advancing animal welfare standards & reducing waste are a few more examples of focus areas for in the coming years.
WS: What has drawn you to this work? Why do you think you are the right person to lead the QS team & champion their work?
CM: I joined Whole Foods Market because of our values & what we stand for. Over the past 20 years I have had the pleasure of working with an amazing group of people in a variety of roles. I am naturally drawn to this work (no pun intended!). Knowing where our food comes from, how it was produced, who grew or raised it & how it tastes are all just fascinating to me. It is very much an honor to lead this team & not a responsibility I take lightly. I still have a lot to learn but promise to be a champion of the team's work & our customer's trust!
WS: What are you most excited about now that you've taken on this new role?
CM: What excites me most about this new role is the opportunity to have a positive impact. We have an amazing team & relationships both inside & outside of Whole Foods Market. Together, we will drive significant & measurable impact. And of course, bring fantastic products to our customers!
WS: What do your Quality Standards mean to you personally, as a shopper & a parent?
CM: Everything! When I am not at work you can usually find me cooking or in the garden. My kids grew up as Whole Foods shoppers. This is who I am, what I eat, what I do.
Quality Standards Overview
What's Next For Quality Standards at Whole Foods Market?
Regenerative Agriculture
Soil health is finally getting its place in the sun, and we're all in! This climate-supportive movement could make a real difference to food systems around the world. Here's to considering biodiversity, carbon capture and nutrient-rich soil. And, here's to knowing when you see regenerative agriculture on products in our stores, there's substance to back it up.
Responsible Sourcing
Food waste. Energy efficiency. Worker welfare. These are high on many lists, including ours. Social and environmental impacts are unavoidable components of the grocery industry. We choose to seek ways of evolving, and moving toward beneficial impact for people and the planet.
Packaging
If you know us, you know we've got your back when it comes to food ingredient standards. Did you know that packaging is also made up of various ingredients? We're putting our brains and hearts to work and diving in on what goes into packaging and how we can help change it with humans and the environment in mind.
Animal Welfare
Cage-free eggs, pasture requirements for cattle, live lobster restrictions. These are oldies but goodies around here. Continuous improvement is our motto as we go behind more barn doors and farm fencing to enhance our animal welfare standards for meat, seafood, eggs and dairy products.
The Quality Standards Timeline
41 Years and Counting of Raising the Bar!

Meet Our Experts
From the intricacies of the Dietary Supplement Health & Education Act to what kind of perch chickens prefer, our industry-leading experts have all the bases covered!
As of July 2021, the Quality Standards Team is comprised of 20 people (all happen to be women), with more than 250 years combined Whole Foods Market experience.
Ann Marie Hourigan
Senior Team Leader, Agricultural Programs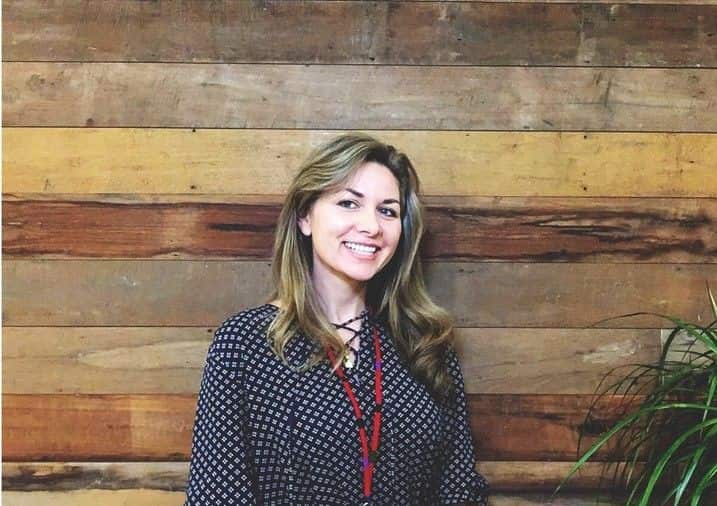 Ann Marie Hourigan advises on all agricultural Quality Standards at Whole Foods Market, dealing extensively with industry and government stakeholders. Ann Marie leads the team responsible for organic certification, responsible sourcing support, regenerative agriculture opportunities, and other guidance, policies and certifications. A veteran of the organic and natural foods industry, Ann Marie has almost 20 years of experience in various roles, most recently serving as Director of Organic Integrity and Compliance Programs at Earthbound Farm.
Caitlin Leibert
VP of Corporate Social Responsibility
Caitlin Leibert is passionate about food and its connection to communities. That's why, as Whole Food Market's Vice President of Sustainability, Caitlin is focused on responsible sourcing, sustainable packaging, recycling, food waste and climate change. In a previous role as the Head of Sustainability for Chipotle Mexican Grill, Caitlin was the founding leader of their sustainability department and was responsible for creating and implementing the company's sustainability vision and strategy in more than 2,800 restaurants worldwide. In 2021, Caitlin was named a Lunchbox "Sustainable Forces in Food Changemaker." When not at work, Caitlin is usually somewhere outside with her speckled cattle dog mix named Bodie.
Carrie Brownstein
Principal Quality Standards Advisor, Seafood
Whether she's in the office, at a fishing dock, or at a conference, Carrie Brownstein is always working to support healthier oceans and communities. Carrie has spent the past 21 years collaborating with fish farmers, fishermen, environmental groups, scientists and skilled seafood buyers to build a more sustainable seafood market. At Whole Foods Market, Carrie develops sourcing policies, such as our industry-leading policy for canned tuna to prevent bycatch and support environmentally friendly fishing jobs. Behind the scenes, she develops and manages the programs necessary for implementing our standards for seafood sold at all of our stores. Carrie's work drives responsible aquaculture production, reverses trends in overfishing and bycatch in wild capture fisheries, promotes traceability, and puts us on the right track toward greater sustainability.
Jamie Katz
Senior Advisor, Global Quality Standards
With over 15 years of experience at Whole Foods Market, Jamie Katz serves as a voice for the company's Quality Standards, providing the big picture on Whole Foods Market's 40-plus years of work in the natural and organic food industry. Jamie advises, strategizes, and communicates with multiple stakeholders on the ins and outs of ingredient and sourcing standards for everything from product formulation to messaging. A writer by trade and spirit, she is a pro at translating complex, technical information about our standards into language that resonates with Whole Foods Market Team Members and customers.
Jody Villecco
Principal Quality Standards Advisor, Research
Jody Villecco has been passionate about Whole Foods Market's industry-leading Quality Standards ever since she started working with the company in 1997. During her time at Whole Foods Market, she has supported standards development for all ingredient categories, including food, dietary supplements, body care, and household cleaning, continually striving to enhance the company's Quality Standards. In her current role, her duties include providing extensive research into new and novel ingredients and emerging technologies, along with assessing environmental aspects of chemicals, packaging, and more to support decisions on standards development. An engaging speaker and teacher, Jody loves to share her knowledge about Whole Foods Market's Quality Standards and relate them to nutrition, personal care and sustainability. Jody holds a B.S. in Nutritional Sciences from Cornell University and an M.A. in Nutritional Anthropology from the University of Colorado.
Liz Fry
Principal Quality Standards Advisor, Animal Products
Part of the Quality Standards team since 2003, Liz Fry develops product standards that consider animal welfare from every stakeholder's vantage point. Collaborating with some of the most innovative and knowledgeable thinkers in the world of animal production, Liz works with farmers and producers, animal welfare scientists, and Whole Foods Market specialists and leadership to support the wellbeing of animals, farmers and consumers alike. Liz brings almost 30 years of Whole Foods Market experience to her role and encourages team members to let what's important to them inform Whole Foods Market culture.
Rachael Gruver Mason
Senior Advisor, Global Quality Standards
Rachael Gruver Mason is responsible for the research and development of Whole Foods Market's industry-leading standards for food and beverage ingredients. Rachael also puts her over 20 years of Whole Foods Market experience to use, facilitating training, developing training materials, and managing online resources to support team members and Whole Foods Market suppliers. Passionate about good food, Rachael loves cooking and sharing a meal with family and friends.
What's Next?